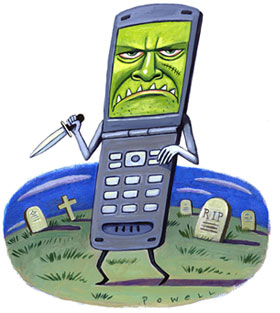 The latest tale going around Ghana? Mysterious phone calls are causing people to drop dead in their tracks.
We discussed this at length in Monday's editorial meeting, but ended up not doing a story.
However, the folks over at GhanaWeb have a nice
feature
on the evil phone calls.

CLICK HERE!
Cheers!